Updated: November 4, 2022
Bitcoin casinos are one of the latest trends in the online gambling industry and may shape the future of online gambling as we know it.
With so many advantages over traditional casinos, such as faster payments, improved security, and better transparency, some of the best Bitcoin casinos on the market already have thousands of active players hailing from all corners of the world.
Curious to learn just how many people visit crypto casinos or what percent of Bitcoin transactions are gambling-related?
To answer that, we've prepared a handful of the latest Bitcoin casino statistics—you will learn how many crypto casinos are out there, how much Bitcoin have gamblers already wagered in, and much more.
In addition, we will also take a closer look at the future of crypto gambling and answer a few frequently asked questions to cover everything you need to know about Bitcoin casinos.
Top Bitcoin Casino Statistics: Editor's Choice
These are the most interesting Bitcoin gambling stats of the year. Don't miss out:
The global casino industry is worth over $231 billion! Since 2014, players have wagered more than $4.5 billion in Bitcoin.Crypto gamblers place 337 bets every single second.About 60% of all Bitcoin transactions are related to gambling.The most popular cryptocurrencies for gambling are Bitcoin and Ethereum.Crypto gamblers bet $3 million worth of crypto daily.
Mind-blown yet? Let's get in more detail!
The Gambling Industry Is Growing
Even though land-based casinos and casino resorts have suffered a major setback during the pandemic, the gambling industry as a whole continued to thrive as a good chunk of players transitioned to online gambling.
1. The global casino market was valued at $231 billion in 2021.
(Statista)
Despite the numerous difficulties caused by the COVID-19 pandemic, the global casino market is expected to recover. Not only that, but the casino market is expected to grow in the upcoming years. The best indicator for that is the revenue of brick-and-mortar casinos in the US, which is forecast to increase year on year from 2021 to 2024.
2. The global online gambling industry was valued at $57 billion in 2021.
(Yahoo Finance)
According to Straits Research, the global online gambling market is expected to reach $153 billion by the end of 2030, growing at a CAGR of 11.7% during the analysis period.
Europe accounts for the largest market share, and it is estimated to grow at a CAGR of 12% between 2021 and 2030. The Asia-Pacific region is estimated to grow even faster than Europe, growing at a CAGR of 12.8%, and it is projected to reach $50 billion by 2030.
3. The online gambling industry in the US was valued at $9.5 billion in 2021.
(Statista)
This presents a small increase to the year prior when the market was valued at $8.7 billion. Based on the latest data, sports betting is the most popular type of online gambling in the US, followed by lottery draw.
Even though online casinos are increasing in popularity on a global level, it will undoubtedly take some time before online casinos become as popular in the US, considering that many states in the US are yet to legalize online casinos.
4. Approximately 20.5% of all gambling in Europe occurs offshore.
(Statista)
Gambling offshore is a common occurrence in Europe, especially in jurisdictions with limited options and where online gambling is illegal. Other reasons to gamble offshore include a better variety of games in offshore casinos, more markets to bet on, and more competitive odds, to name a few.
However, by the end of 2026, the European market share of offshore gambling is expected to decline by 11.4%, as more countries legalize online gambling.
5. Players place three times more bets using mobile devices than they do via desktop computers.
(SOFTSWISS)
According to a report by SOFTSWISS, about 77.16% of all bets are placed via mobile devices, while only 22.64% of bets are placed via desktop computers. However, about 74.85% of all the money players wager comes from desktops, while only 25.07% comes from mobile devices.
In other words, an average mobile device gambler bets more frequently but places a lot of smaller bets.
6. Around 73.06% of all bets are placed by male gamblers.
(SOFTSWISS)
In addition, female gamblers place 12.60% of all bets, while 14.34% of all bets are placed by those who identify as gender-neutral or did not disclose their gender.
When it comes to demographics, those in the 41-50 age group bet 64.23% of all the money players wagered in 2021, followed by the 31-40 age group with 18.81%. Interestingly, the same age group also bets most frequently—36.64% of all bets were placed by those in the 31-40 group, followed by 26.34% by those in the 41-50 age group.
7. In 2020, around 66.2% of all gambling in Sweden occurred online.
(Statista)
Out of all the people who gamble in Sweden, more than two-thirds prefer to gamble online, according to Statista. The second country with the highest share of its gambling activity taking place online was Denmark, with 59.4% and was closely followed by the UK, with 59.3%.
8. Canada has more than 19.3 million active online gamblers.
(Analytics Insight)
According to Analytics Insight, Canada's gambling industry generated around $2.64 billion in revenue in 2021, and more than $1.2 billion of that revenue came from online gambling. The report also states that Canadians spend more than $4 billion on offshore online gambling sites every single year, while they spend $16 billion in local casinos.
Who exactly gambles the most in Canada, you wonder? The latest demographics reveal that the majority of gamblers in Canada are aged 30-50. Interestingly, 56% of Canadian gamblers are male, and 43% are female.
9. Around 24% of adults in the UK gamble online.
(UK Gambling Commission)
Based on a survey by Yonder Consulting, one in four adults gambled online four weeks prior to responding to the survey back in 2020. This presents a significant increase compared to 2015 when only one in six (17%) of respondents reported gambling online prior to responding to the survey.
10. In 2021, the online gambling market in Japan was valued at $6.7 billion.
(IMARC Group)
Based on the IMARC Group report, Japan's gambling market is projected to reach $10.1 billion by the end of 2027, growing at a CAGR of 6.95% between 2022 and 2027. Even though sports betting, and especially horse racing, is the biggest market in Japan, developments in VR and blockchain technology are the primary drivers for the growth of the online gambling market in Japan.
Crypto Gambling Is Gaining Traction
Crypto gambling is at the vanguard of the online gambling industry.
The latest Bitcoin gambling statistics show that the interest in crypto gambling is on the rise as players continue to choose cryptocurrencies for the many advantages coins like Bitcoin, Ethereum, and Litecoin offer over traditional fiat currencies.
11. The crypto gambling market has an estimated value of $250 million.
(Crypto Wisser)
While it is virtually impossible to get the exact number, the value of the global crypto gambling market is estimated at a quarter of a billion, according to Crypto Wisser. Furthermore, the global crypto gambling market is projected to grow in value, as the number of hybrid casinos increases.
12. The number of crypto bets placed increased by 2.2 times between Q1 2021 and Q1 2022.
(SOFTSWISS)
According to the latest Bitcoin casino statistics for 2022, crypto gamblers placed nearly three billion (2,925,599,422) crypto bets in the first quarter of 2021. Just a year later, the number of crypto bets increased by 116% to more than six billion (6,342,214,971) during the same time period.
13. In the first quarter of 2022, around 35.96% of all bets were placed using cryptocurrencies.
(SOFTSWISS)
The latest statistics show that crypto gambling is on the rise since only 26.30% of all bets were placed with cryptocurrencies in Q1 of 2021. At the same time, the share of bets placed with fiat currencies dipped slightly from 73.7% in Q1 of 2021 to 64.04% in Q1 of 2022.
14. Roughly 50% of all Bitcoin transactions are gambling-related.
(Before You Bet)
Even though Bitcoin is still far from mass adoption, more and more ecommerce websites are supporting cryptocurrencies as a payment method. You can use Bitcoin to buy real estate, cars, jewelry, NFTs, and even insurance. Despite all that, the biggest chunk of all Bitcoin transactions occurs in crypto casinos.
15. Between 2014 and 2017, players wagered $4.5 billion worth of Bitcoin.
(Bitcoin News)
Of course, that's only based on the latest data available. In reality, the actual number might be significantly higher, especially if you take into consideration the recent growth of the crypto gambling industry and that the massive boom the online gambling industry had during the pandemic.
16. Crypto casino gamblers wagered around 3.09 Bitcoin per minute in 2017.
(Bitcoin News)
Despite Bitcoin's dominance, coins with higher volume and faster transaction speeds, like Ethereum and Litecoin, are becoming increasingly popular among crypto casino players.
However, just a few years back, Bitcoin was a go-to cryptocurrency for a lot of crypto gamblers. In fact, in most cases, it was the only option available, so it shouldn't come as a surprise that Bitcoin gamblers were placing as many as 337 bets every single second using Bitcoin.
17. In Q1 of 2022, 72.80% of all cryptocurrency bets were made with Bitcoin.
(SOFTSWISS)
The latest Bitcoin casinos statistics for 2022 reveal that Bitcoin's popularity among crypto gamblers is gradually declining—in Q1 of 2022, 83% of all crypto bets were placed using Bitcoin.
On the other hand, Ethereum use in crypto casinos is on the rise. In Q1 of 2022, 13.45% of all crypto bets were placed using Ethereum, which is an increase compared to Q1 of 2021, when only 10% of all crypto bets were made using ETH.
When it comes to other popular coins, around 6.45% of all bets were placed with Litecoin, while 2.56% of bets were placed using Dogecoin. Tokenized dollar, Tether, also became popular in the first quarter of 2022 and snatched a small share of 2.79% of all crypto bets placed.
18. There were 304 crypto casinos at the end of 2021.
(Bitrates)
Out of that number, around 30% of crypto casinos process payments exclusively in cryptocurrencies, while 70% are hybrid casinos and accept payments in both crypto and fiat currencies.
Interestingly, as much as 80% of crypto casinos conduct KYC checks. Granted, while most players find KYC checks to be an inconvenience, the good news is that the majority of casinos allow you to register with only an email and require KYC checks only when you request a large withdrawal.
19. Crypto gamblers wager around $3 million worth of cryptocurrencies on a daily basis.
(Casino Guardian)
The latest statistics indicate that crypto casinos and crypto gambling are more popular than ever. Not only do crypto gamblers wager millions of dollars in crypto every single day, but the number of players who prefer betting with crypto has also increased. Based on the latest data available, around 30,000 players bet using crypto at least once a week.
20. About 77.6% of crypto casinos offer provably fair games.
(Bitrates)
Provably fair games add another layer of transparency to crypto casinos. Unlike traditional casino games, a provably fair game allows you to verify the result of each hand or round you play. Because of that, provably fair games are often a preferred choice among crypto gamblers who value transparency and security.
The Future of Cryptocurrency Gambling
Blockchain technology allows casino operators to use features that are not available in traditional casinos. For example, crypto casinos can operate with reduced costs, have better safety measures, and have faster withdrawal speeds, to name a few.
However, the greatest part about crypto gambling is that there is a ton of untapped potential in blockchain technology. In other words, the best is yet to come.
Of course, while we may make educated guesses based on the data presented to us, nobody can really tell with 100% certainty what the future holds for crypto gambling or how long it may take until we get there.
What we do know, however, is that there are a few key points that can potentially shape the future of crypto gambling.
Gambling NFTs and Crypto Casinos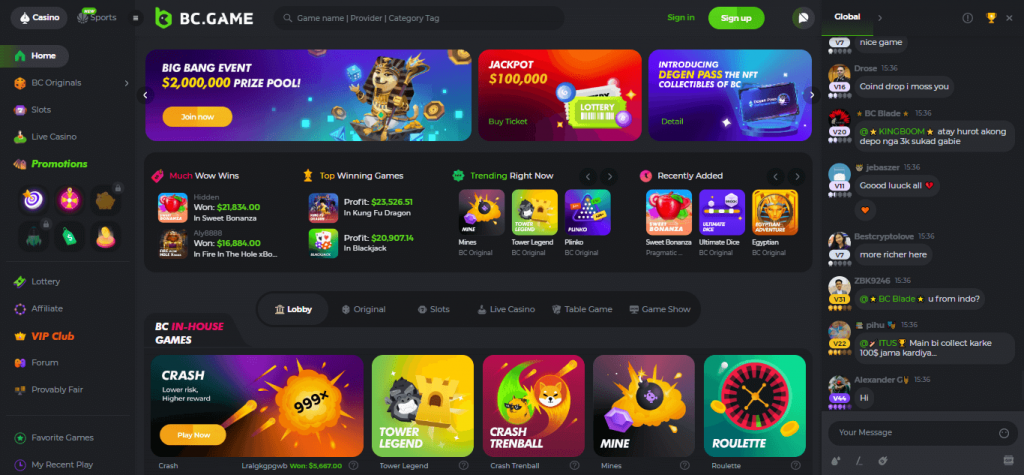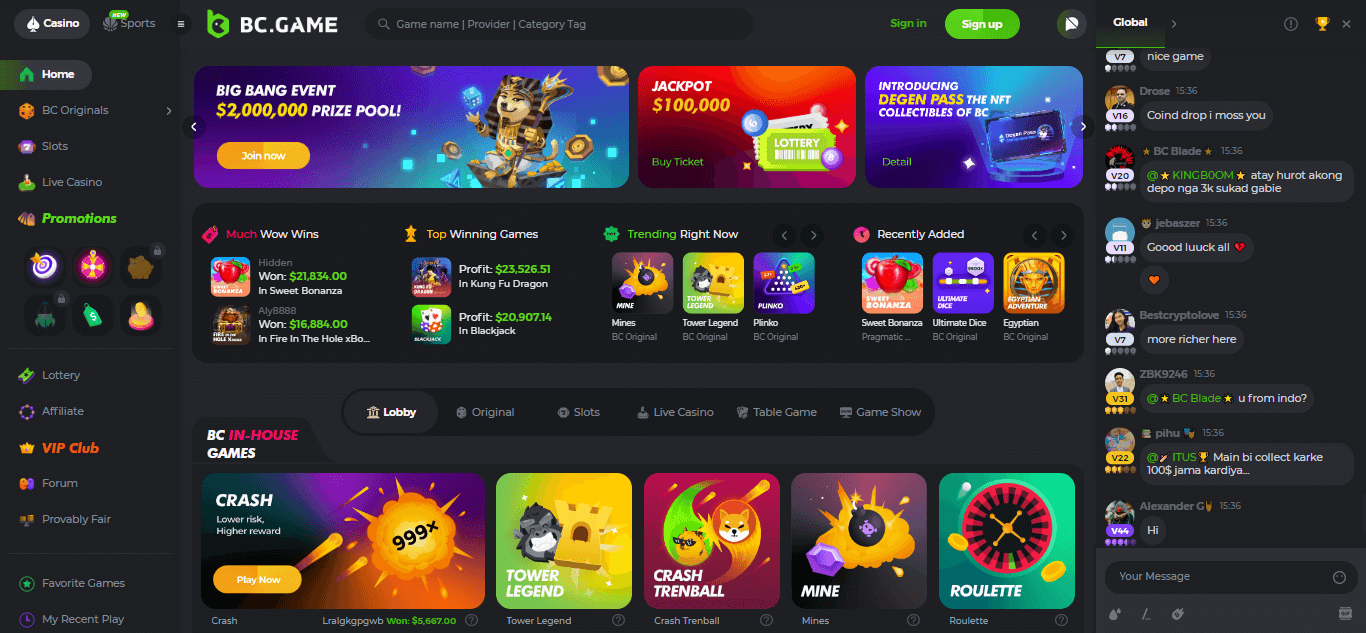 Big-name brands like BC.Game are embracing NFTs!
NFTs are the talk of the town in the crypto world, especially when it comes to online gambling. In fact, did you know that crypto casinos like BC.Game and Rollbit have already embraced NFTs?
Not only that, but many NFT-friendly crypto casinos are continuously looking for new ways to use non-fungible tokens to improve transparency and enhance user experience.
At the moment, NFTs are mostly used as a means of play. For example, at BC.Game casino, players can use NFTs to make deposits. On the other hand, Rollbot has its own collections of NFTs, which you can buy, trade, and sell on the market.
NFTs also serve as access passes in Decentraland. While you can freely roam and explore Decentraland, you need a special NFT wearable to participate in gambling games. But, there's much more you can do with NFT wearables.
For example, crypto casinos are often criticized for not always complying with regulatory laws or having lax KYC check. With the help of NFT wearables, casino operators can easily identify minors and prevent them from gambling. At the same time, the same NFT wearables can be used to provide better self-exclusion programs.
Crypto casinos can also use NFTs as VIP rewards that are reserved for the most loyal players. Whenever a player reaches a new VIP tier, the casino can award them with a more valuable NFT that the player can then use to access exclusive games, win member-only jackpots, and much.
Sounds exciting, doesn't it? You're in luck—BC-Game is already investing in a concept called Degenpass that does precisely that.
Of course, those are just a few example and ideas crypto casinos are working on right now. In reality, NFTs have hundreds of applications, many of which we are yet to discover.
However, when it's all said and done, one thing's for certain—NFTs are here to stay and will more th an likely affect the future of cryptocurrency gambling.
Metaverse Gambling Might Be the Future of Online Gambling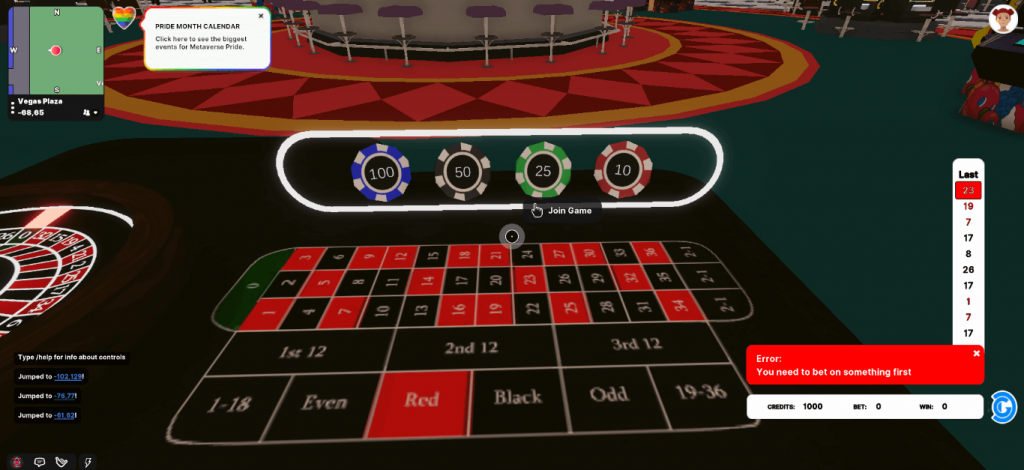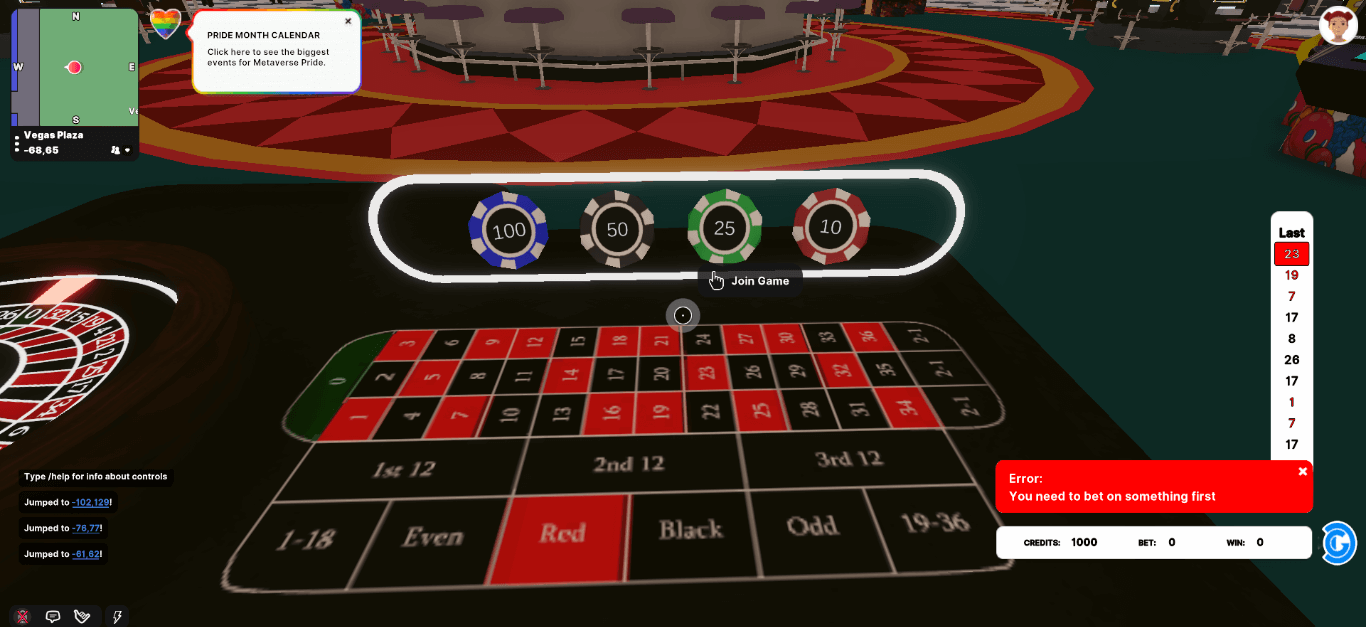 Will we get NFT-based games in Metaverse casinos soon? We think so…
Metaverse is a massive network of virtual worlds that mimic the aspects of the physical world. By using a VR headset, players can enter the Metaverse and explore everything the digital world you connect to has to offer and even play in virtual casinos.
For example, casino operators can buy digital land and then establish a casino within the Metaverse. In fact, Decentral Games did precisely that more than two years ago when the company acquired digital property in Decentraland and launched the ICE Poker virtual casino.
The casino had around 6,000 daily users and made more than $7.5 million in just three months.
The biggest problem with Metaverse is that the worlds in the Metaverse often lack players. The main reason for that? Both VR and blockchain technology are far from reaching mass adoption.
Blockchain is still a big unknown for millions of players around the world. In addition, a VR headset can cost you up to $1,000, while the hardware required for a smooth VR experience can add up the price to a few thousand dollars.
In contrast, virtually everyone has a smartphone, and players generally don't have to go out of their way to access a gambling site.
Despite its downsides, Metaverse has unlimited potential and will eventually allow players to enjoy immersive and realistic gambling experience. By relying on blockchain and VR technology, casino players will finally be able to bridge the gap between online and land-based casinos.
In an ideal (digital) world, players can potentially walk down the digital Strip, explore casinos and digital stores, and play casino games with thousands of other players.
How Will New Laws and Regulations Affect Decentralized Gambling?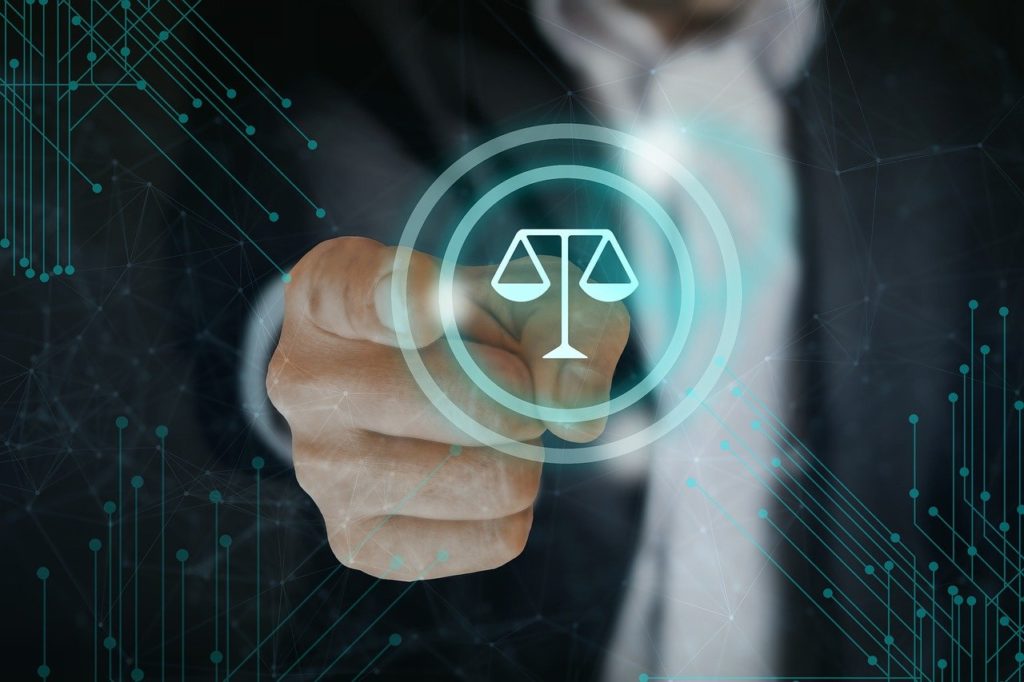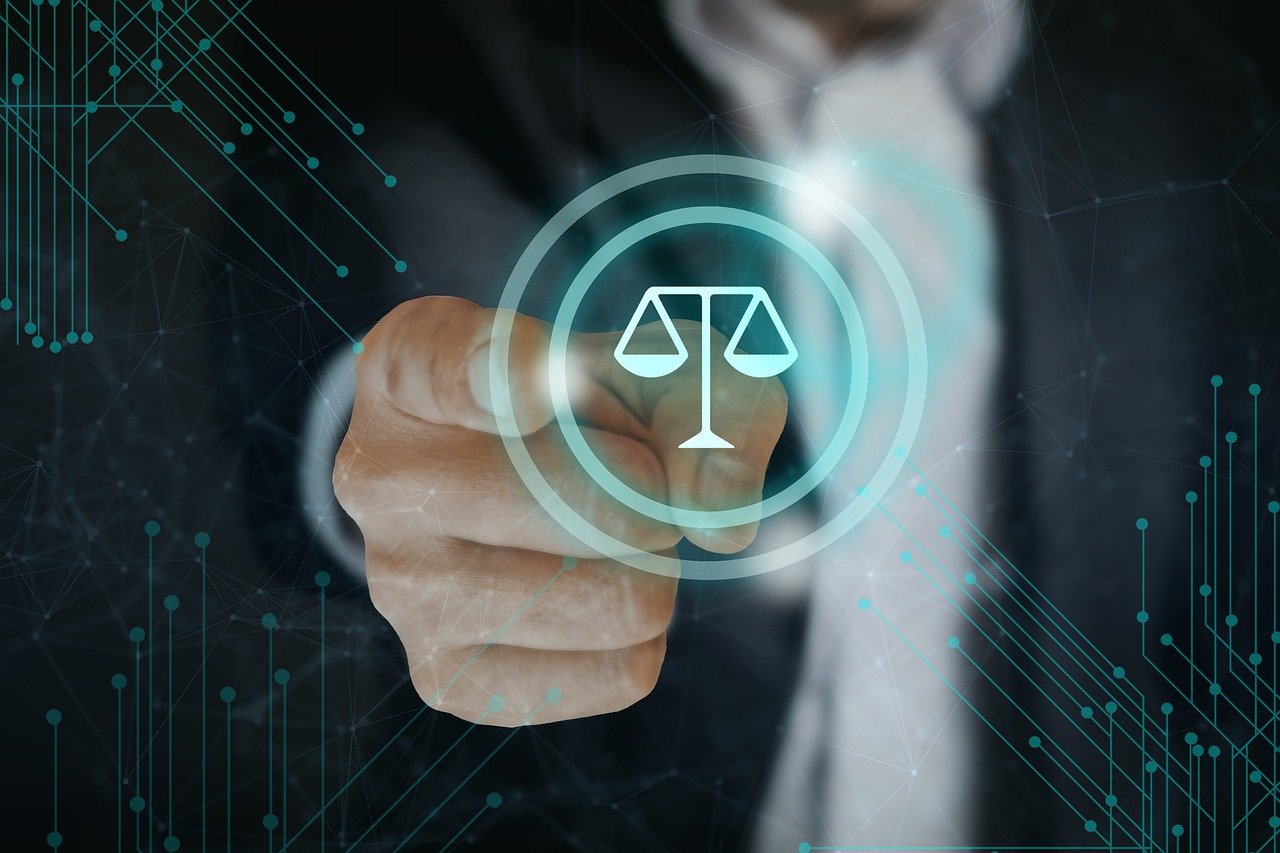 The crypto gambling market is currently unregulated, and many countries don't have laws that specifically prohibit or allow crypto gambling. However, with millions of dollars worth of cryptocurrencies that regularly exchange hands in crypto casinos, it is only a matter of time before governments seek to regulate the crypto gambling market and tax crypto casinos.
While there are some potential downsides to it, regulating crypto gambling can be extremely beneficial for a lot of crypto gamblers.
For example, regulated markets will allow licensed crypto casinos to operate legally in more jurisdictions. That way, millions of new players will be able to join crypto casinos without the fear of repercussions from the government or without having to worry about having their funds seized by the casino.
While it may sound like a big and a somewhat scary change, most crypto casinos are already licensed. The only inconvenience a regulated casino brings to the players is the fact that you will eventually have to go through a KYC check, which is mainly done to prevent money laundering or stop any minors from gambling.
Granted, while players may not be able to remain entirely anonymous, especially when it comes to payments, a license from a reputable governing body will significantly boost licensed casinos' trustworthiness and fairness. Furthermore, licensed casinos take responsible gambling much more seriously and place a big emphasis on protecting the players.
By having a mutual agreement with governments across the world, crypto casinos will be able to flourish much faster than before, and players will benefit the most from regulated markets.
Bitcoin Casino Statistics: Final Thoughts
The online gambling industry is growing at a rapid pace, and it shows no indication of stopping any time soon. Based on the latest data, industry experts project the global online gambling industry will reach $153 billion by the end of 2030, growing at a CAGR of 11.7%.
The situation looks even more promising when it comes to crypto casinos. The number of players who bet with cryptocurrencies is continuously on the rise, and crypto casinos are growing in popularity due to the number of advantages and innovations crypto gambling sites have to offer over traditional ones.